Handbag hook
Don't Let Your Bag Touch the Ground During Your Outings!
Take care of your handbags by matching them with our colorful handbag hooks that go perfectly with your outfits! Your bags will never touch the ground again during your outings!
Never Lose Your Handbag Again!
Are you always afraid of forgetting your handbag when you go out? Adopt one of our handbag hooks! It will allow you to always hang your bag so that it doesn't stay on the floor and, most importantly, so you don't forget it at a restaurant or at work.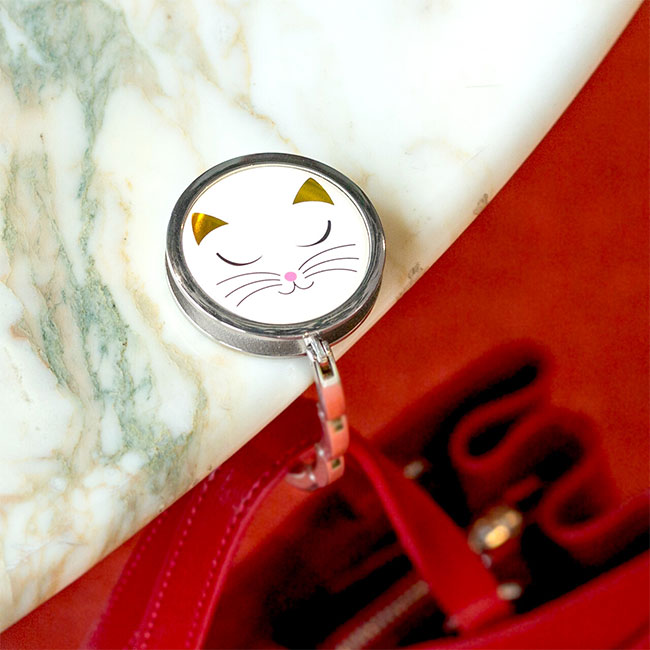 HANDY HANDBAG HOOKS: NO MORE EMBARRASSMENT OF YOUR BAG AT YOUR FEET!
To keep your bag from being mistreated under the table, opt for one of our handbag hooks with colorful patterns! It will allow you to preserve your bag by hanging it on the side of a table, for example. Your collection of handbags will thank you! With inspiration from the greatest cities or the typical patterns of Pylones, there's surely one that will match your handbag.