Second chance
Give a second chance to a selection of display or vintage products or products with small defects that are still super cute! Beautiful refurbished products to further enhance your everyday life! Only on our website.
| | | |
| --- | --- | --- |
| At Pylones, we say no to waste!  | Each product is checked and reconditioned at our Treasure Island | To spruce up your everyday life at low prices! |
A STROKE OF LUCK! OUR ZERO PRODUCT WASTE WILL BRING YOU SUPREME PLEASURE!
One little flaw and it's in the bin? At Pylones, we say no to waste! Give a second life to these products that are just waiting to be adopted!
LET'S DO AWAY WITH WASTE.
Who says you can't give a fun, colourful and eco-responsible gift? You can with Pylones! Have fun checking out our wide selection of Second Chance products that are just waiting for you. Whether you are looking for exhibition models, small defects or vintage products, you will be spoilt for choice. Go ahead with peace of mind, our Second Chance products have been checked one by one in order to offer you almost new products at low prices! Something to please your friends, your family or simply yourself!
Are you looking for an original and green gift? We are here to help you! If you want a coffee or a tea, no more plastic cups, just our colourful isothermal cups! Still don't see anything? Why not create a nice set with our spectacle cases and matching microfibre fabric. For the trendy, our range of mobile batteries will charge your phone in a flash. And for those who feel the cold, our scarves with their varied and colourful patterns will make anyone look trendy at any time of day.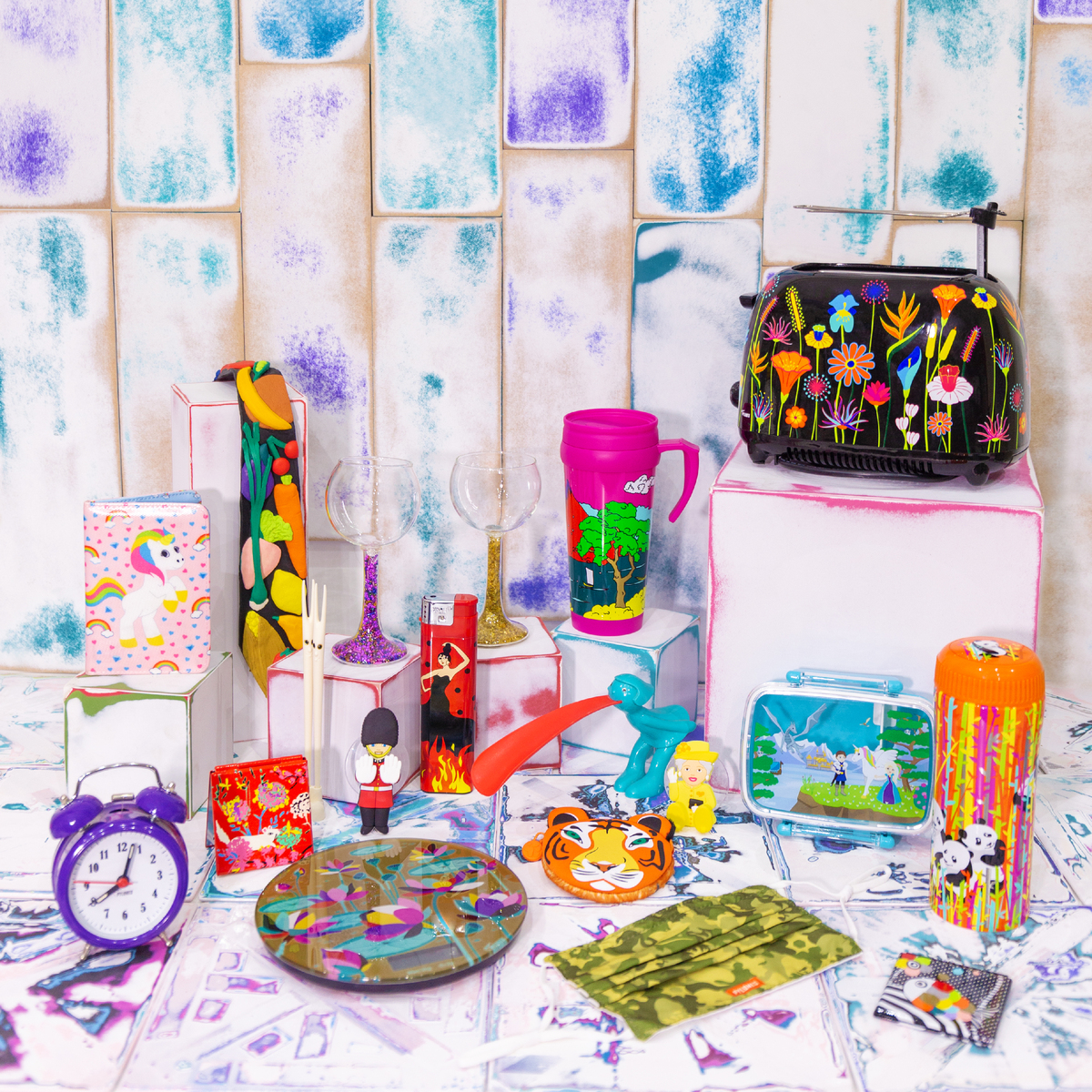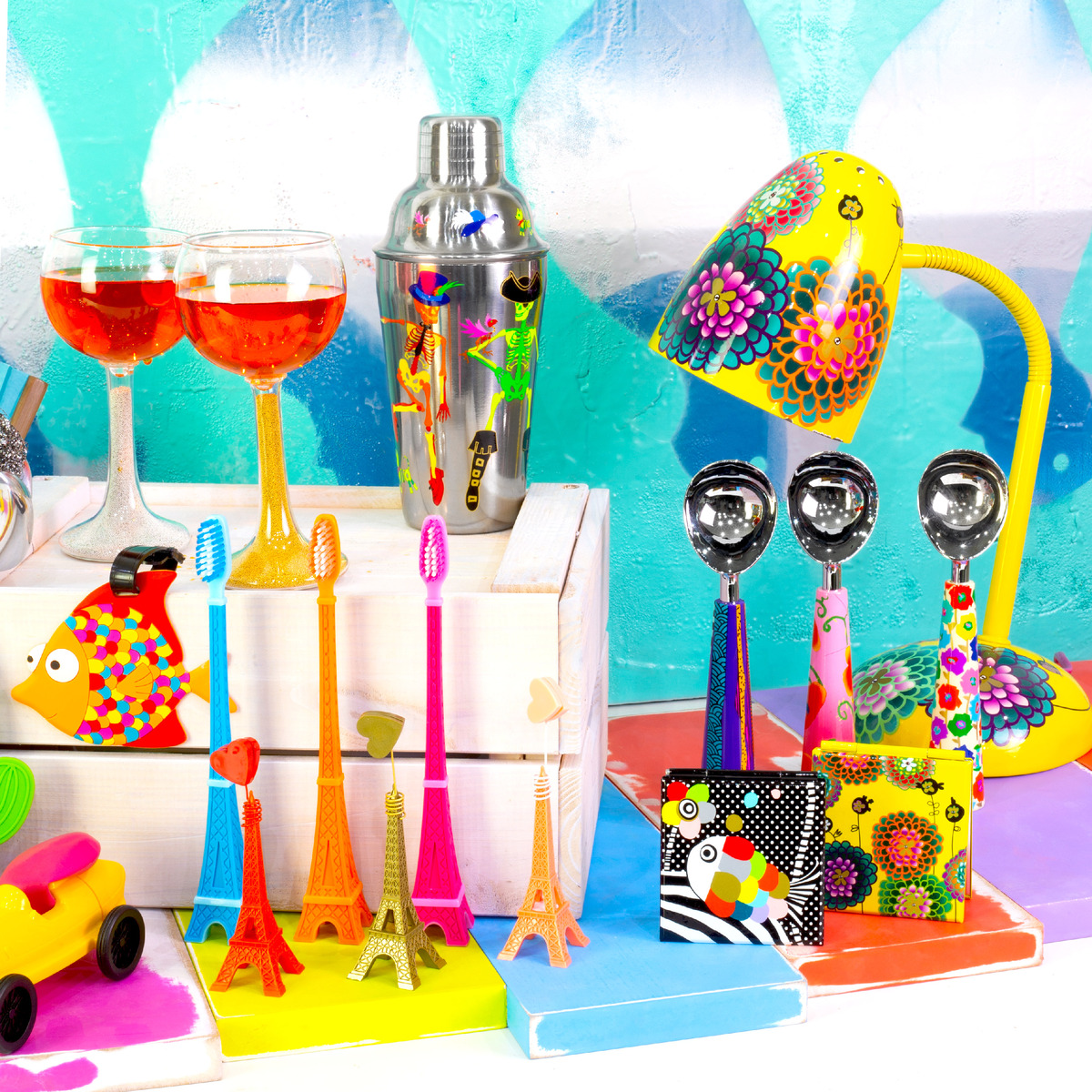 ONCE UPON A TIME...VINTAGE PRODUCTS
Feeling nostalgic for the first Pylones products? So are we! Relive the creative effervescence of our first designs through a profusion of colours and materials that adorn these handmade objects. Carefully stored on our treasure island, these timeless products will be restored to their 80s youth. The handcrafted workmanship of latex, the main material of these first objects, will enchant you with our vintage straps or our animal bracelets. Get carried away by this abundance of ideas with our personalised and original Bylones jewellery, and also with our fireplace bellows that will bring a breath of fresh air into your home.
AN END TO THE SERIES, BUT THE BEGINNING OF A NEW ADVENTURE
In the interest of eliminating waste, Pylones is committed to combating this phenomenon by giving our end-of-series products a second chance. Our wide selection will give you great gift ideas at low prices and will be perfect for young and old alike. Still hesitating over what to choose? Why not give a beautiful make-up bag with our pocket mirror, ideal for a makeover. And for the more serious, our matching tables and chairs are the perfect combo for a fantastic meal for two! So which Second Chance product will you fall for?