Electric kettle
For a Tea That Unleashes All Its Flavors

Warm up with our range of stylish electric kettles featuring various patterns! Water at the right temperature for a consistently perfect cup of tea!
CAPACITY:
PREPARE YOUR TEA WITH OUR DESIGN KETTLES
Its classically appealing shape is elevated by the Pylones touch with all these colors and patterns. You will surely find the one that perfectly matches your decor in our wide range of design kettles. Don't hesitate any longer and go for a Byzance kettle! Grab the kettle to prepare yourself a nice cup of hot tea to enjoy in front of the TV or with a good book. Very practical, our kettles allow you to save time compared to a traditional teapot that takes longer to heat.
USAGE:
Our original electric kettles have a capacity of 1 liter, which corresponds to 5 cups of 20cl. The elongated spout, inspired by teapots, allows you to pour boiling water cleanly out of the kettle. The kettle's power base also has a cable holder that makes it easy to store the power cord when the kettle is not in use, avoiding being disturbed by the length of the cable. The kettle is equipped with a light indicator that clearly signals when the boiling water is ready.
ELECTRIC KETTLE COMPOSITION:
Our electric kettles are made of stainless steel, making them durable and resistant to damage.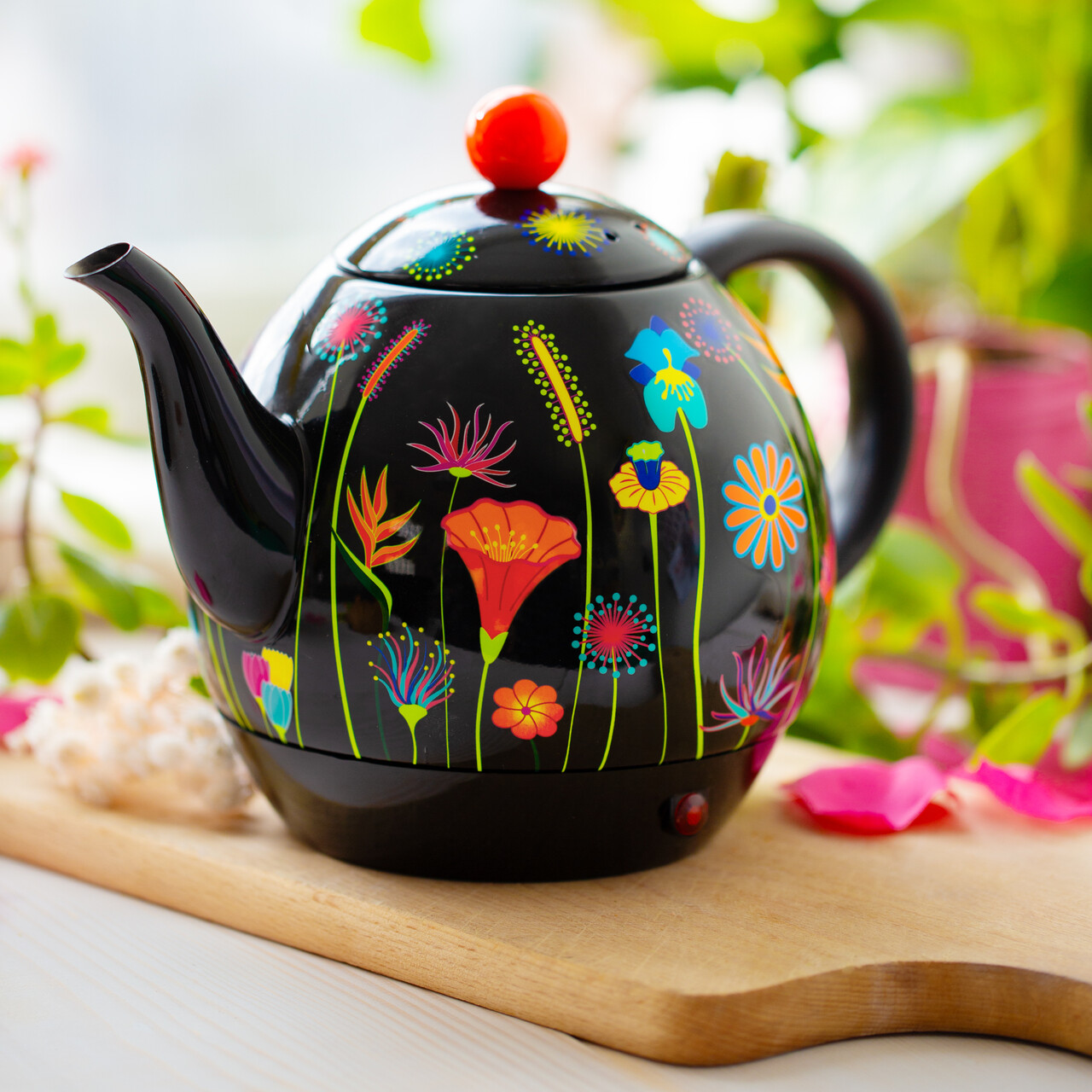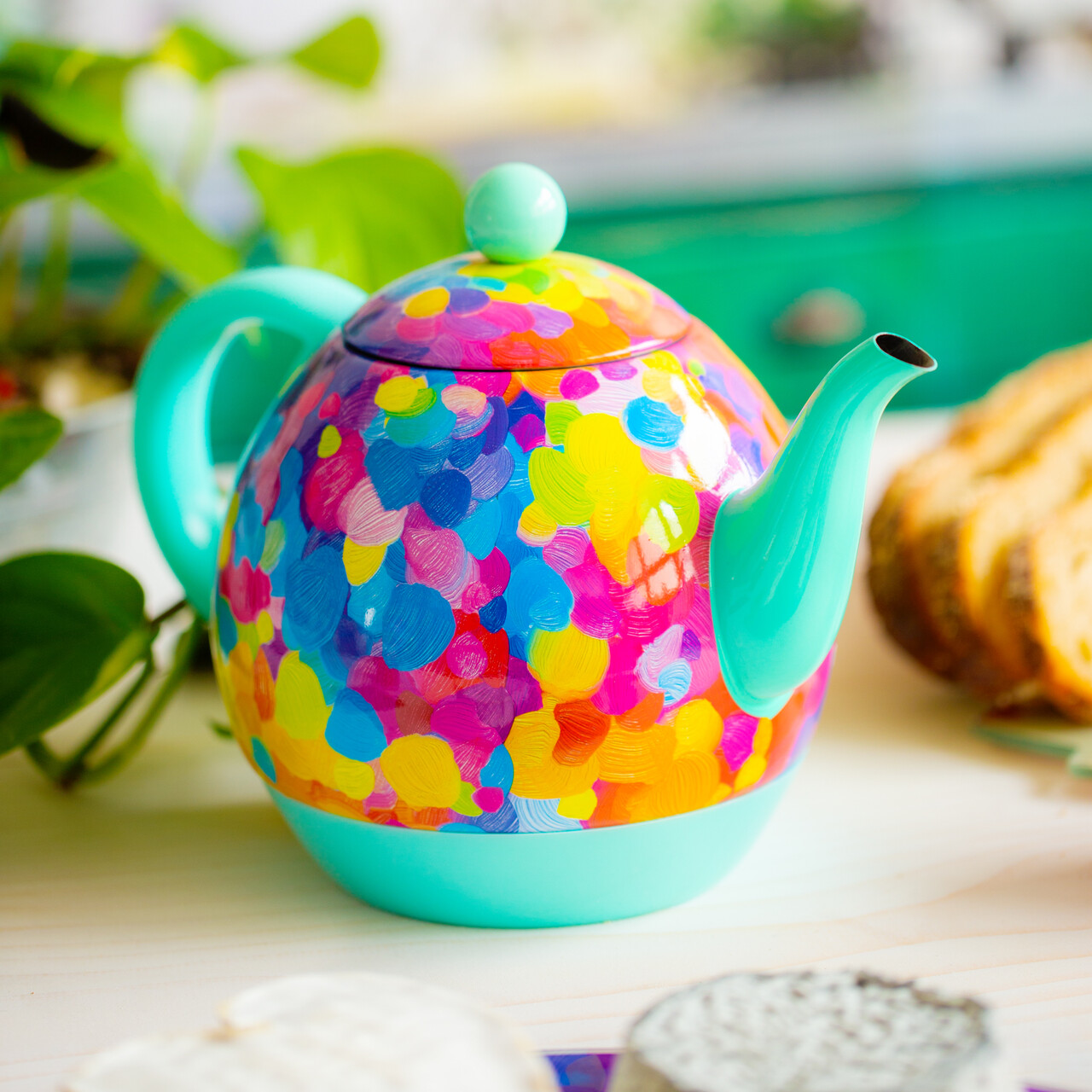 Maintenance:
Like any other kitchen utensil and accessory, the electric kettle must be cleaned regularly.
To do this, you can fill it with water mixed with white vinegar. Bring to a boil, then once finished, unplug the kettle and let the mixture rest. After a few minutes, empty and rinse your kettle well.
You can also use leftover lemons or baking soda added to your water to clean the interior of the kettle.
Legal Warranty:
All our models of electric kettles, like the rest of our products, are covered by a two-year warranty period.
Why Choose a Pylones Electric Kettle?
Like all the other products we offer, our electric kettles sport a unique and joyful design. They become true decorative elements and add a touch of cheerfulness to your home.
They harmonize and match perfectly with other Pylones kitchen accessories. Toaster, 23cl mugs, serving tray...