Toaster
No Mercy for Toast. For a gentle aroma of toasted bread in the morning, indulge in our toasters in small and large sizes. 2-year warranty and free delivery guaranteed.
Toast Your Bread with Style!
Breakfast is served, all that's missing are the toast slices! Our designer toaster folds in half to delight you by perfectly toasting your slices for the lovers of toasted sandwich bread. And for croissant and pastry fans, our model Tart'in comes with its retractable grid to warm up your favorite pastries. So, no one feels left out! The designer toaster provides deliciously toasted slices, just right for your choice of butter or jam!
FOR A COLORFUL BREAKFAST, OPT FOR ONE OF OUR DESIGNER TOASTERS
Prepare your breakfast easily with our vibrant colored toasters. They'll add a bit of life to your dreariest mornings, helping you start your day right. What's better than a colorful and stylish toaster for the most important meal of the day? With a range of colors, you can match it to your interior for a true decorative element, and its compact size also lets it blend in discreetly! And for a truly vintage look and equally delicious toast, go for our new Toast'in model.
WHY CHOOSE A PYLONES TOASTER:
Looking for a practical and original toaster? It has to be a Pylones toaster! Colorful and sturdy, our toasters will brighten up your breakfasts and have a special place in your interior decor. You can even match your toaster with the rest of our kitchen accessories: an original cutting board, a precise and colorful kitchen scale, a serving tray, a tea or coffee cup...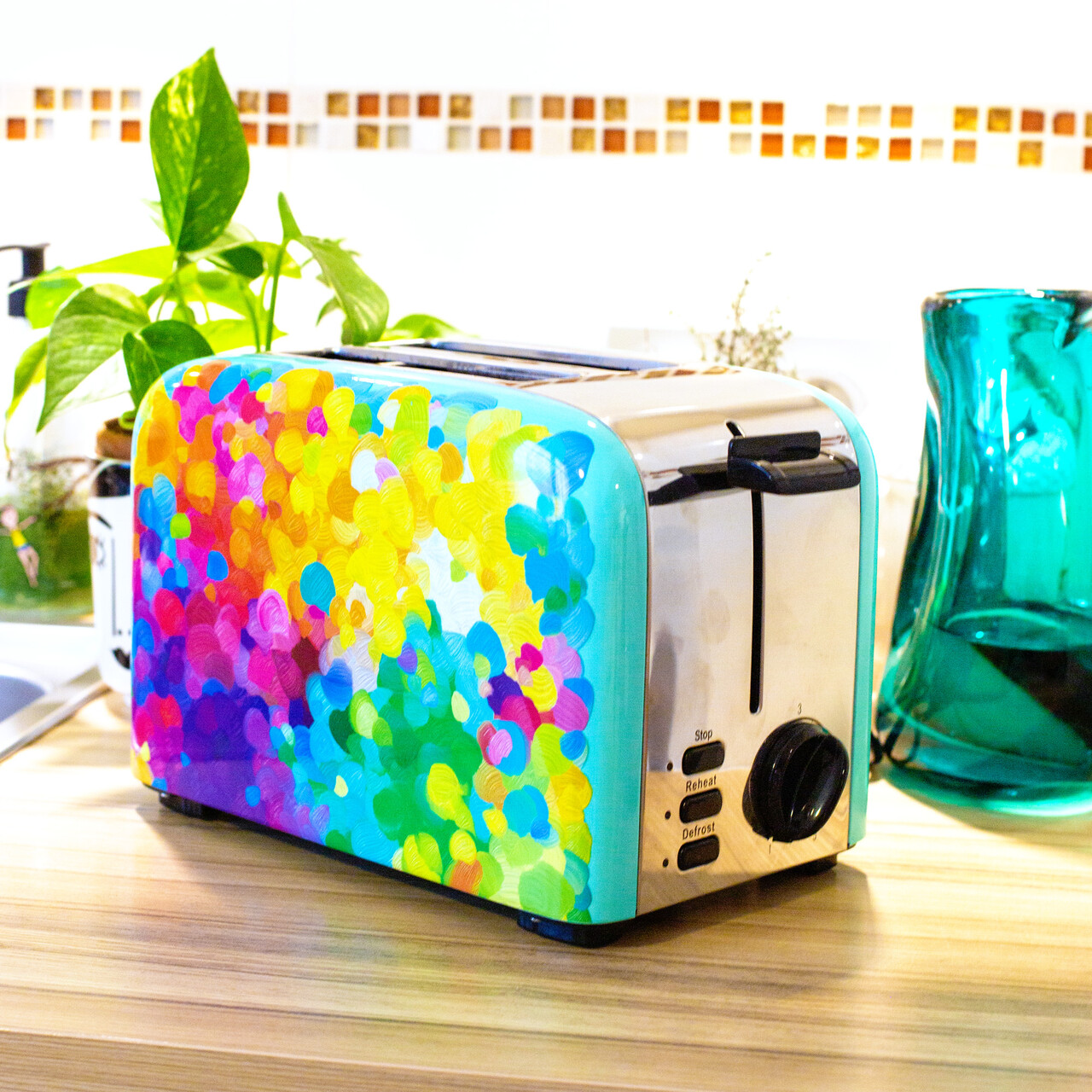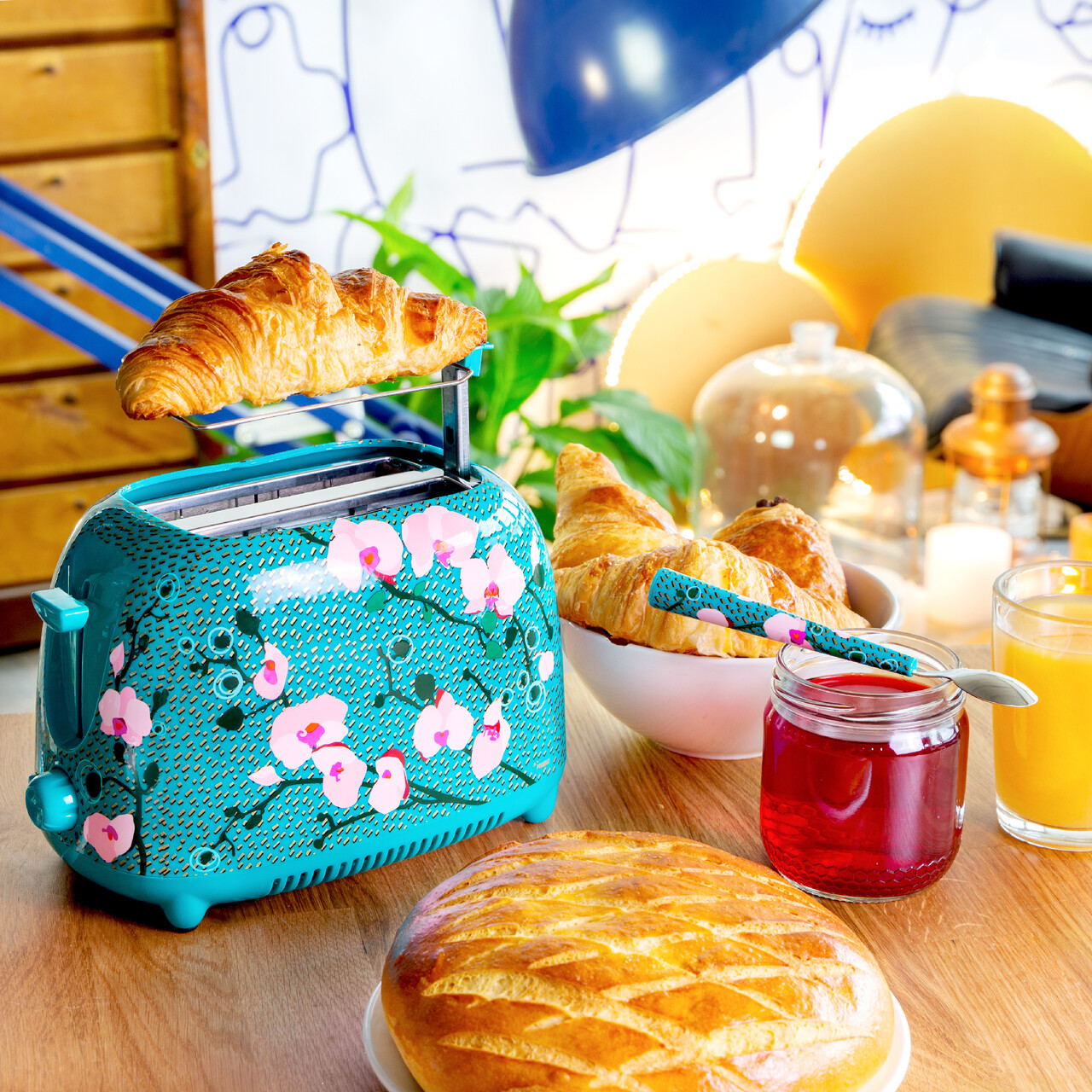 USAGE:
The toaster: indeed, the etymology of the word comes from the English "toast", which can be translated as "grill" or "roast". However, it is only suitable for the sliced sandwich bread format. To toast your slices of fresh or not baguette, you will need to use the famous toaster, which will be more suitable for this format. For optimal use, we recommend using our kitchen tongs to grab your toasts once they're ready. Our toaster models, as original as they are functional, are equipped with two slots that allow you to toast two slices of bread at the same time.
FEATURES:
Whether you choose our Tart'in model or Toast'in, they offer various features that will make your breakfasts even more enjoyable than they already are. The crumb tray: this easy-to-open and remove compartment allows you to easily clean the interior of your toaster by emptying it of the accumulated crumbs. The defrost function: it allows you, as the name suggests, to gradually defrost your bread. The warming function: to gently warm your bread. The pastry grid: this feature available in our Tart'in toasters allows you to warm up your rolls and other favorite pastries using their retractable grid. Because a perfect breakfast inevitably includes warm croissants!
LEGAL WARRANTY:
All our toaster models, like the rest of our products, are guaranteed for a period of two years.