NEW APARTMENT, NEW KITCHEN UTENSILS!
Your child is taking flight and moving into their first apartment? Your friends are settling into a new apartment or house? Give them an original and colorful housewarming gift, guaranteed cheerful and friendly atmosphere! Take advantage of the housewarming party to bring a gift for the kitchen: a floral kettle, a designer toaster, unique utensils. For both experienced chefs and novices, we have everything you need: aprons in a thousand colors, original kitchen scale, timer—cooking in this new apartment has never been this fun!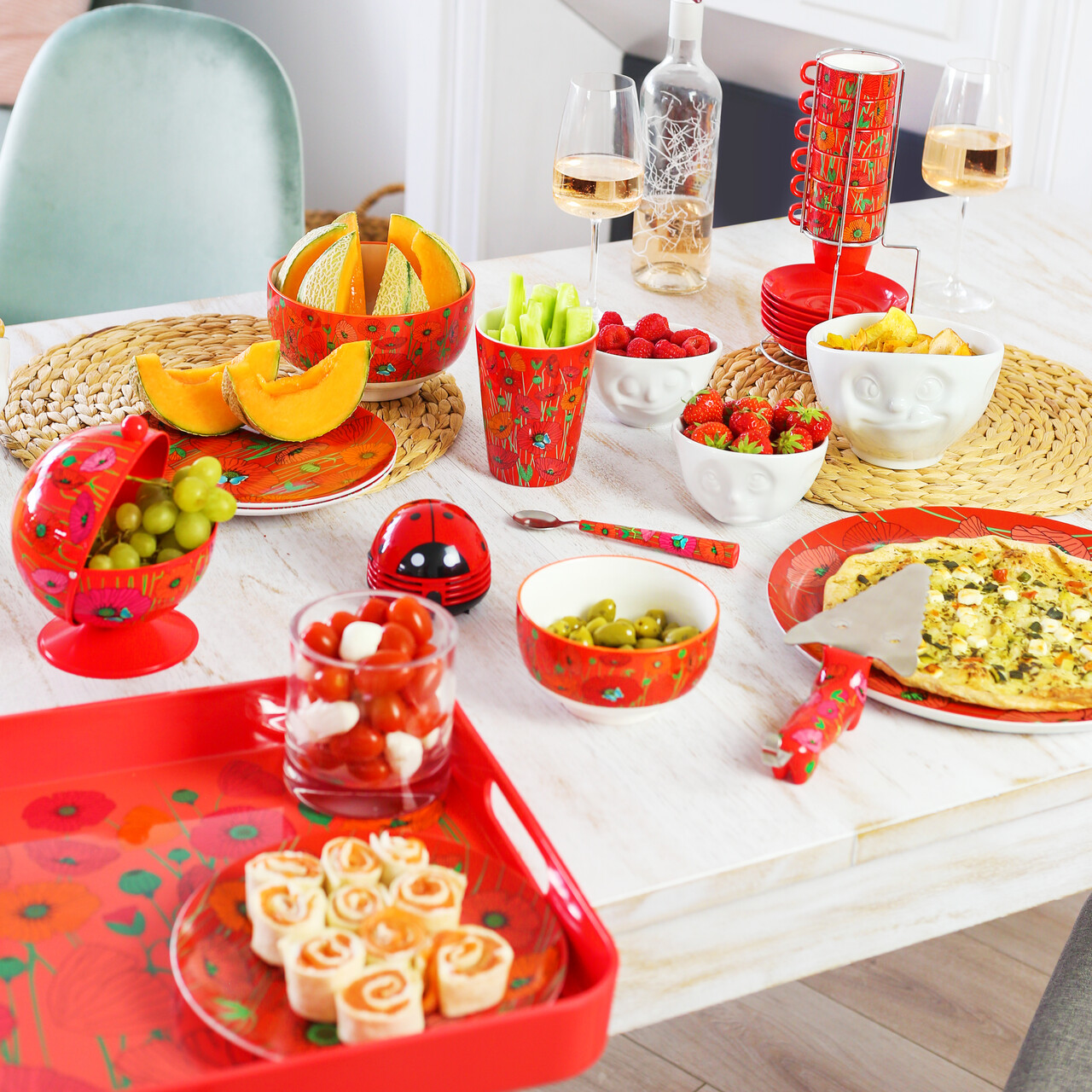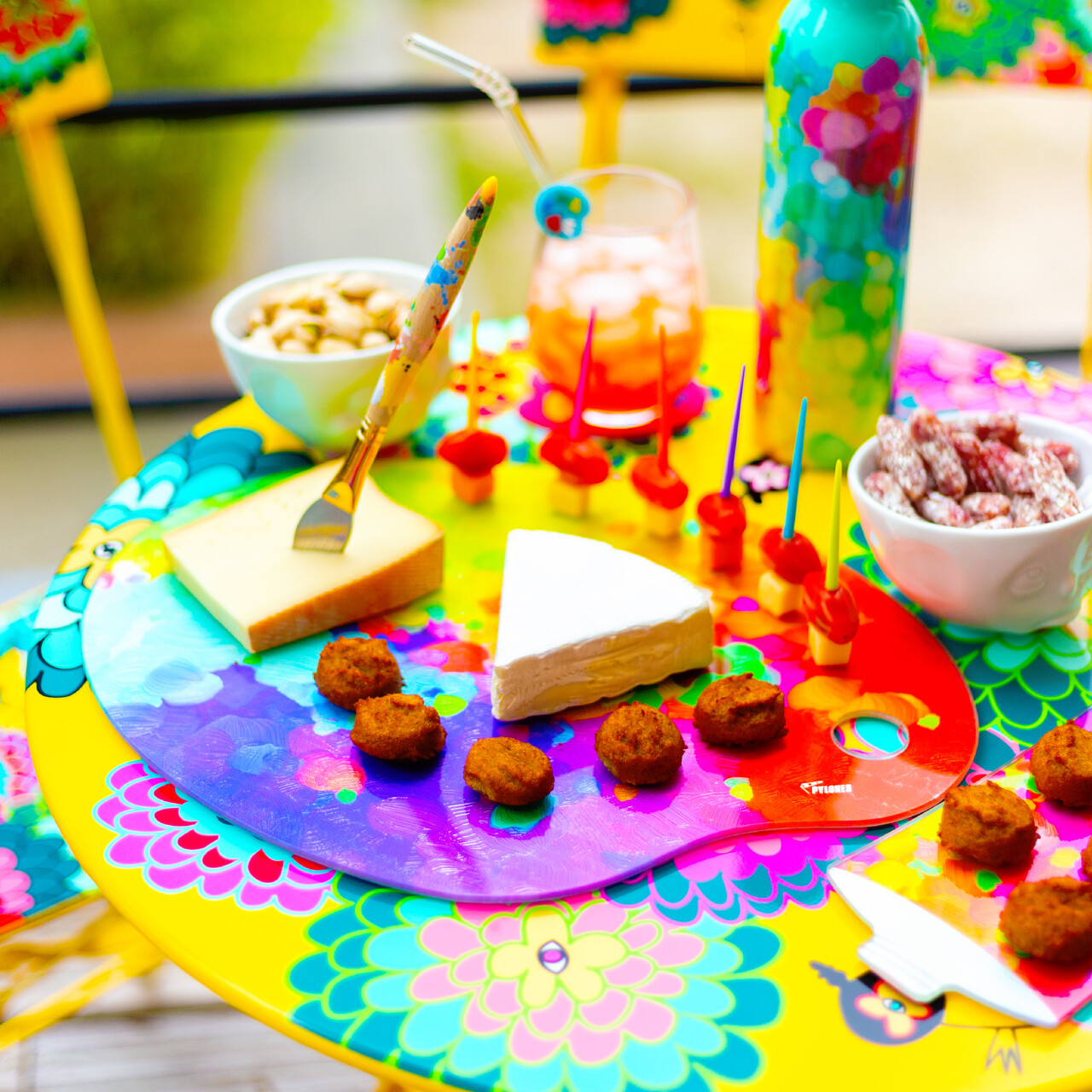 A TOAST TO CELEBRATE THIS NEW BEGINNING!
What's better than an outdoor toast to celebrate your housewarming? Our table and chairs will bring a breeze of festivity and colors to this unforgettable moment. Add some color to the gathering by offering interlocking coasters or cat-shaped appetizer picks. And let's not forget our multifunctional tempered glass tray: cutting board, serving stand, or cheese platter – it will add a touch of cheerfulness to a table or countertop! Its matching cheese knife will be the perfect assortment for a successful housewarming gift.